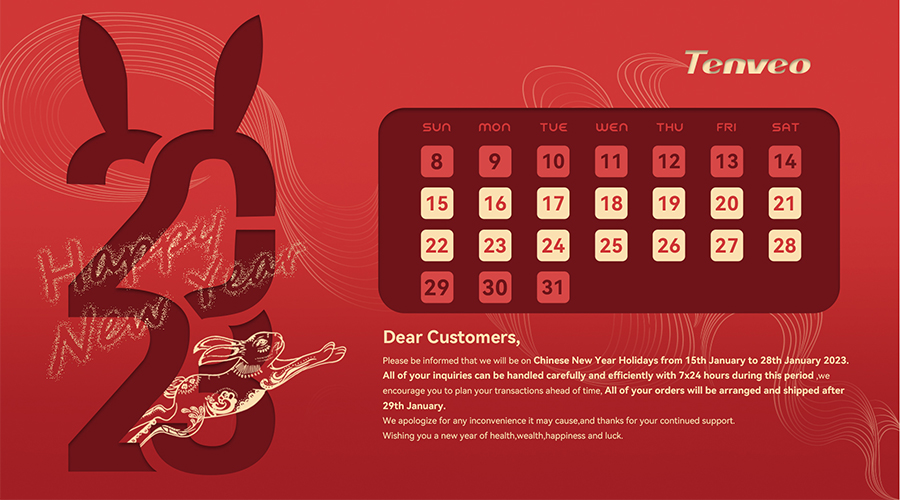 Dear Tenveo clients and friends, Tenveo really appreciates your support and affirmation in 2022. As the Chinese Spring Festival is approaching, Tenveo's employees will take the annual Spring Festival holiday from 15th January to 28th January 2023.
All of your inquiries can be handled carefully and efficiently with 7x24 hours during this period, we encourage you to plan your transactions ahead of time, All of your orders will be arranged and shipped after 29th January.
We apologize for any inconvenience it may cause, and thanks for your continued support. Wishing you a new year of health, wealth, happiness, and luck.