office equipment video conference system 3x optical zoom optics ptz camera and conference microphone speakerphone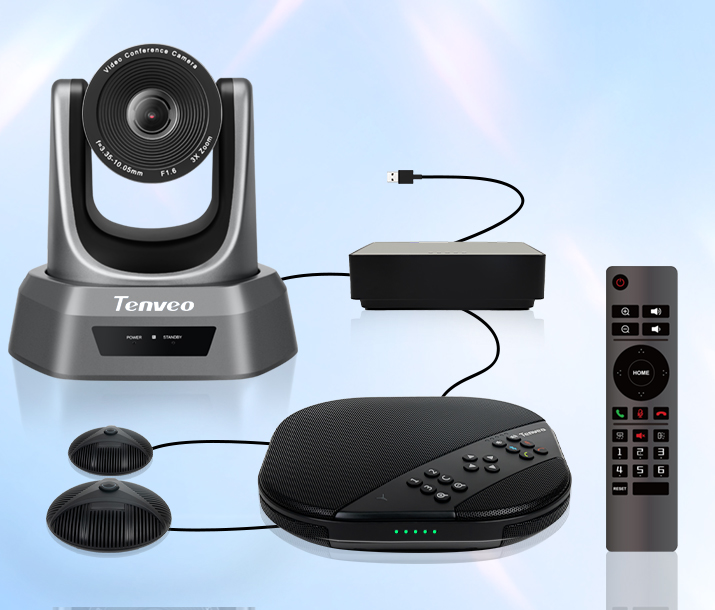 office equipment video conference system 3x optical zoom optics ptz camera and conference microphone speakerphone
1. Complete audio/video conferencing group for medium to large rooms: HD video camera, speakerphone and optional expansion mics.
2. Maximum capacity up to 10 participants:10m. Audio range and 128-degree field of view for medium to large group conferences
3. High end speakerphone, Plug & play HD audio allows everyone around the conference table to hear and be heard clearly
4. Easy and good video conferencing: Launch video meetings with a plug & play USB connection to a laptop and choose a video conferencing software
5. High def video: HD 1080p video with autofocus, 10x zoom lens. 128° wide view angle without distortion make sure you see every detail of the meeting room.
6. Compatible with Mac and PC. System Requirements: Windows 7, 8.1 or 10,Mac OS X 10.7 or higher.