office equipment conference system 12x optical zoom optics ptz camera and 6 meters voice pick up range speakerphone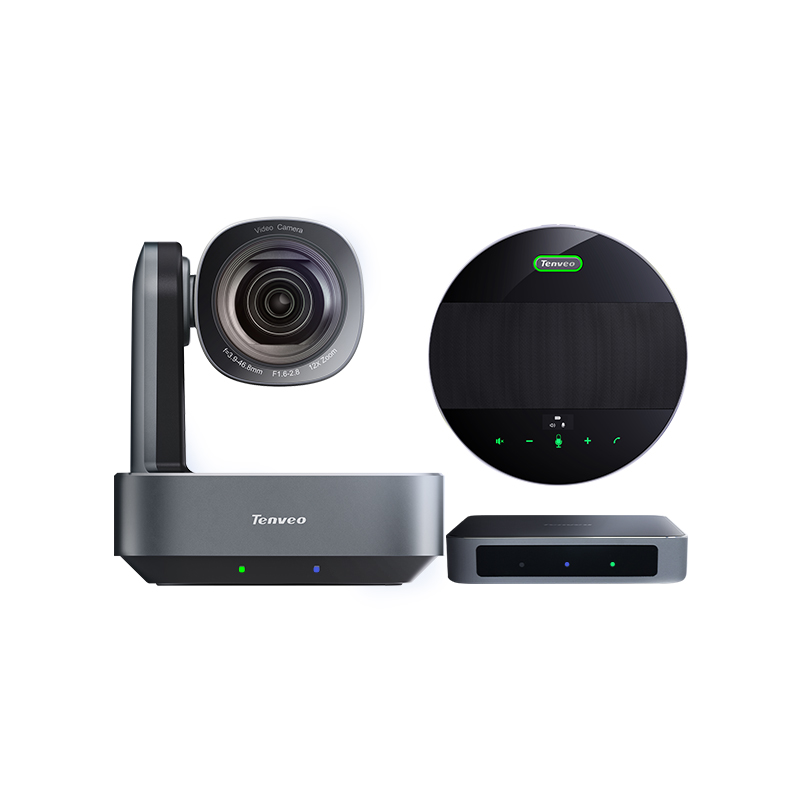 office equipment conference system 12x optical zoom optics ptz camera and 6 meters voice pick up range speakerphone
1. Complete audio/video conferencing group for medium to large rooms: HD video camera, speakerphone and hub.
2. Compact and Sleek Design to Fit in Most Scenarios.
3. High end speakerphone, Plug & play HD audio allows everyone around the conference table to hear and be heard clearly
4. Easy and good video conferencing: Launch video meetings with a plug & play USB connection to a laptop and choose a video conferencing software
5. High def video: HD 1080p video with autofocus, 12x zoom lens. 4K resolution makes sure you see every detail of the meeting room.
6. Compatible with Mac and PC. System Requirements: Windows 7, 8.1 or 10,Mac OS X 10.7 or higher.